Welcome to the Cantata Choir's 2015 season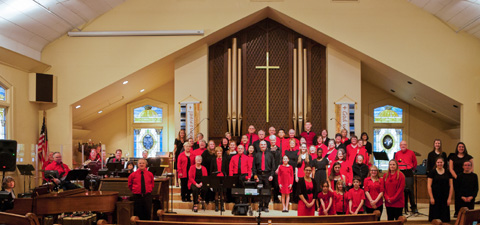 The 2015 Community Christmas Cantata Choir is excited to announce our one hour presentation of "Hope of the Broken World". This choral cantata presented in our 29th season, was created by David Clydesdale, and blends narration with a collection of Christmas music in contemporary and traditional styles. The upbeat and moving music should appeal to most tastes and ages.
ALL performances will be interpreted in American Sign Language (ASL) for the hard of hearing.
The choir's performance schedule is as follows:
This schedule may be impacted by inclement weather. If in doubt, contact the church or the director to confirm a performance after noon on the day of the anticipated performance.